TESTIMONIALS
Read our testimonials from satisfied customers.
"You guys handle all of the commercial pools and neighborhood clubhouses that we represent. I am very happy to recommend you to my clients, family, and friends. As a realtor, it is so important to know what you are recommending to clients. You guys do great work and always in a fast efficient manner. My personal pool looks great, thanks to you. I appreciate all of your help, honesty and your prices."
"I love my pool. Jim and the guys were so helpful and its so nice having the owner to be so accessible if I had any questions."
"I had a great experience and worked with Steve to design a one of a kind state of the art masterpiece that fit my new architectural home just perfect. The concrete spa and waterfalls really fit my property well and I have very low maintenance. I have personally recommended Classic to many people in my business and family."
"I wanted a simple pool for the family. I ended up with an 18 x 36 rectangle with rounded corners for my grandchildren to play basketball, volleyball and to have fun. I got that and more and I am so happy with the patio, walls and concrete that we added. Thanks for the good service."
"Overland Park, KSI bought the spring special with the 16 by 32 liner pool and I am so happy with the service, quality and warranty. I have a yard that had very hard access and the guys worked it all out. Thank you for the good work."
"I wanted a unique concrete pool with an endless edge and spillover hot tub. This had to be situated on a cliff like piece of my land and overlook the lake with the effect of the spillover going into the lake. The guys did it and it exceeded my thoughts and dreams. This was a tough one and I saw the hard work personally. I show many people and you guys are always welcome."
Classic Pool Construction Co. is a local, family-owned and operated business that has been in the pool and spa construction industry since 1975.
We also handle city building permits and homeowners' associations. We're a BBB (Better Business Bureau) accredited service provider.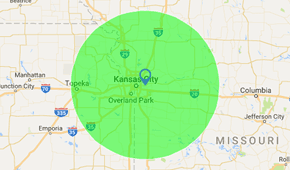 Classic Pool Construction Co.
Jim Ryan [email protected]
Cell: 816-797-3115
Office & Fax: 816-254-1605
Copyright © 2021 Classic Pool Construction, Inc., All Rights Reserved