Vinyl inground liner pools are a very economical and effective choice in backyard pools. We have built thousands of Vinyl Liner/Steel walled pools over the years. By choosing Classic Pool Construction as your custom swimming pool builder, you are joining a growing community of satisfied pool owners in the Missouri and Kansas areas who have chosen us to build the backyard poolscape of their dreams. So why are so many families and commercial fitness centers, apartment communities and home associations choosing Classic Pool Construction as their swimming pool builder of choice? Well, many of our customers are those who have been referred to us by a friend or family member who enjoyed their experience in working with us since 1975. Perhaps it's the quality materials and attention to detail that we put into every pool we build. Or maybe it is the beauty our quality craftsmanship brings out in each of our custom designs. In addition to pools and spas we also build fire pits, stamped concrete, brick pavers, custom concrete, custom retaining walls and more to complete your total backyard package. Here's a brief overview of the steps it takes to get swimming in your new pool. Classic Pools is affiliated with several pool finance companies who offer multiple options depending upon your personal situation. When the contract is signed and the financing is in place, we are off to get the permit. You as the homeowner will be required to sign a few papers, but the bulk of the paperwork is filled out and submitted by our staff. Depending upon what city you live in, the permit review and issuance process should only take a few weeks. Once the OK is granted by the City, and your utility lines are located, the excavation process begins. Depending upon the size and design options you have chosen for you pool, the entire building process from this point can be very fast and totally tailored to your schedule. Our goal is to make this process fast and easy! Upon completion, we hold a pool school session at your home to teach you how to properly operate your new pool. From there you are off and swimming, having a ton of fun… The others talk about great customer service, but we deliver it every day! At Classic Pool Construction, we are a friendly helpful swimming pool builder and warranty the products we sell, and our technicians have years of experience and vast product knowledge to assist you. To get started contact one of our design and sales reps.We will schedule a no cost consultation. Our experienced designers will assess the area you have available, along with your personal wants and needs to create your custom backyard oasis.
Classic Pool Construction Co. is a local, family-owned and operated business that has been in the pool and spa construction industry since 1975.
We also handle city building permits and homeowners' associations. We're a BBB (Better Business Bureau) accredited service provider.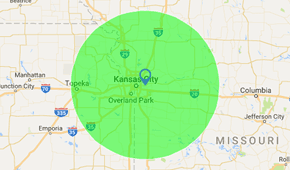 Classic Pool Construction Co.
Jim Ryan [email protected]
Cell: 816-797-3115
Office & Fax: 816-254-1605
Copyright © 2021 Classic Pool Construction, Inc., All Rights Reserved