How should I choose a pool builder?
You should interview at least 3 contractors. Check with the Better Business Bureau in your area to see if they are in good standing. Check with the local licensing authority for license violations or actions. Do you have any friends or acquaintances that have used them in the past? Are they satisfied with the workmanship and any warranty service, if needed? Many companies employ salespeople to meet with prospective clients. They usually sell the pool and options, explain the process of the construction,and sign the agreement with you. You should be comfortable with the answers to all your questions and sure of what you are getting. Some other companies are smaller and the owner may see you in the estimating process and is very hands on. Please do your research till you feel comfortable. Classic is family owned and operated and our owner is present on every single job & Spa Maintenance.
Can I really get a pool at the bargain rate that is advertised on TV or in the newspaper?
Yes! You can get these pool built for the advertised price. Generally, these pools are built using the most inexpensive, and "low end" equipment available. There are usually no design elements involved and are usually small pools or above ground pools. These "deals" are usually a base-line product in which you are invited to upgrade to a better finish, more decking, a pool light or many more accessories before you are finished. Check us out. When you have Classic to design a pool for you, we want it to fit your needs with the optional items you want. We stand behind each and every pool we build and include a wrap-around warranty that is the best in the business. We have built our reputation by producing quality pools and taking care of our clients. We never advertise low priced pools and then up-sell. We do have sales and specials but its always on our high quality products that we can stand behind. You can expect quality and professionalism from Classic Pools.
I am new to this...What types and kinds of pools are there?
There are several different types of pools, depending on the unique requirements each client has.If you have (or are planning a family) you may want a pool with lots of shallow end for the kids and their friends to play in. Maybe a slide or diving board is the ticket. If exercise is your goal,then a lap pool and spa would be appropriate for those early morning workouts and soaking afterward. If you like to play sports, a "volleyball" pool may be right. Shallow on both ends and deeper in the center works well in this style pool. If you want an eye-catching entertainment area, a free-form pool with fiber-optic lighting and soothing waterfalls will bring compliments all night. The choices are many and we will work with you and come up with the exact pool that will fit your family's life-style. I have got three different estimates for basically the same pool that I have in mind. What is really the difference? Estimates can differ for various reasons. The hard costs of building a pool are pretty much the same builder to builder. Labor costs can vary depending whether the contractor uses sub-contractors or salaried employees. Materials and support equipment (filters, pumps, lighting, etc.) can vary depending on the manufacturer or supplier. The important factors are really the ones you can't see. Attention to details, thoughtful design, time spent inspecting the workmanship, quality control and relationships built over time with high quality sub-contractors have a value to the customer and can be seen in the finished product. We have learned over the past thirty five years that in order to produce a quality project for your family, we must use quality people and components in the process. Remember, cheap work is never good, and good work is never cheap. We are bonded and insured and we install pools from the $10,000 range to the $200,000 range. We have done work for local celebrities and many players from the Kansas City Chiefs and Royals. We are glad to be able to serve your needs and provide you exactly what you want while keeping the prices as low as possible.
My yard is small. Can I still install a pool?
Yes! You sure can make a call to your neighborhood association or we will make the calls to the city to check on any easement restrictions. We will try hard to make it work with the space that you have. We can put a pool almost anywhere. We have built pools in yards where they had to be dug by hand because of tight access. It is always a challenge to do these types of pools and it puts our design and production skills to the test. Some of the most unique pools we have done were built in these types of circumstances.
I keep hearing that I need a self cleaning pool.... What is that? IS there such a thing?
With today's technologies in pool systems, the answer is YES. The advances the manufacturers have made in pumps, filter systems, sanitizing systems, and automatic pool cleaning systems have drastically cut down the time required to maintain a pool by the owner. Infloor pop-up cleaning heads in the floor of the pool constantly sweep dirt and debris to the skimmer and main drain of the pool where it is deposited in the filter. These systems carry lifetime warranties and are transferable to a new owner should you sell your home. Pumps are larger and more powerful with 3 year warranties. Sanitizing systems work silently to produce their own chlorine, and control systems are programmed to turn on pumps, lights, landscaping lighting, spas, heaters and waterfalls. You can even call your pool from a phone and have the spa ready when you get home from your hectic day!
How am I supposed to figure out what options and accessories that I want?
Your design professional can help you here. There are many options to choose from,some you will need,others you may want to include to add more value to your pool. Probably the most popular is a cleaning system of some kind. This system will do the cleaning for you so you can enjoy your pool. Permanently installed systems add value to your pool and increase re-sale value. An automatic sanitizer or salt water system is another popular option. These systems will pay for themselves in about 2 1/2 years in chlorine costs alone. Your design professional at Classic Pools can walk you through all the options and help you choose the right ones for you and your budget.
How can I avoid hidden costs?
The best way to avoid hidden costs is to make sure that when you sign the contract, that ALL the costs are included in the bottom line. One of the most common charges is for the electrical service to the pump and filter. Most builders include "electrical hookup", but electrical hookup pertains to wiring the pump(s) and associated equipment at the filter location and usually does not include bringing the power to the location. Unless the house has been wired in advance for a pool, this is a cost the homeowner will bear. There are situations where it is not possible to know every cost, such as unforeseen objects underground. Other things to ask would be "To what extent will my yard be repaired after the pool is done? Will I be instructed on the maintenance of my new pool?" Also, be sure to have any changes to the pool written on the contractors change order form, with the cost for such changes clearly stated.
What about my warranty?
Classic Pools offers some of the best equipment warranties in the business. We will put our warranty in writing and we are backed by manufacturers warranties that will be provided on all of our products. All pumps, filters, heaters, heat pumps, lighting systems, cleaning systems, and control systems carry very good manufacturers warranties of at least 2 yrs. You should ask for all your warranties in writing. We give you all the equipment manuals, along with all applicable paperwork concerning your new pool. We find that this makes it easier for the customer in the event that they need warranty service at some point.
I'm getting ready to dig a hole. Don't you think I can build my own pool?
We would not recommend this, even for the handiest handyman. There are challenges in pool construction that even an experienced pool contractor finds difficult. Our experience and knowledge will provide solutions to any situation that arises and you will come out on top with a quality project. Our experience in choosing all the components and systems that go into a pool and putting it all together is well worth any cost savings you would realize by doing the job as a homeowner.
Classic Pool Construction Co. is a local, family-owned and operated business that has been in the pool and spa construction industry since 1975.
We also handle city building permits and homeowners' associations. We're a BBB (Better Business Bureau) accredited service provider.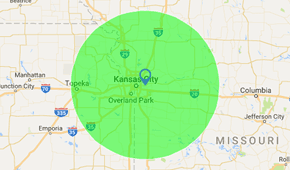 Classic Pool Construction Co.
Jim Ryan [email protected]
Cell: 816-797-3115
Office & Fax: 816-254-1605
Copyright © 2021 Classic Pool Construction, Inc., All Rights Reserved